Three Precious Miracles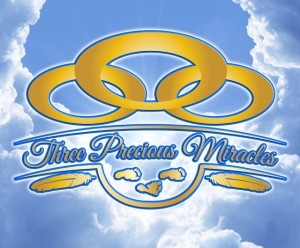 Three Precious Miracles (TPM) is an organization that helps provide basic needs to Native American Foster children and grandparents raising grandchildren. TPM will provide basic support to the children and family to help them get adjusted to their new environment when they have been removed from their home in a crisis situation.
TPM is working with Tribal communities, and volunteers, throughout the valley in creating a resource facility of supplies for Native children. This facility would be the first of its kind on any Native American reservation. This facility would benefit native youth that have been placed into a foster home inside or outside the reservation that are in need of basic items. Some items that we will provide to those in need would be clothing, diapers, shoes, blankets, toy, toiletries and cultural trainings.
Three Precious Miracles is looking for aid to help us with this major need on American Indian reservations and to touch the lives of thousands of children that are impacted yearly.
To contribute to TPM see below or make checks payable to: TAPAZ on behalf of Three Precious Miracles.  TPM welcomes any organization or business to get involved.
Email: threepreciousmiracles@gmail.com
Phone: (805) 947-3040
Three Precious Miracles Website: www.threepreciousmiracles.com

Make a Donation