Jr's Swim School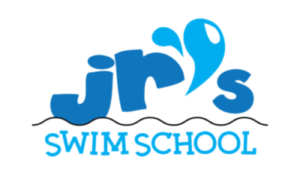 Our Mission is to provide swim lessons to families who may not be able to afford them, as well as help those with disabilities. Many families don't sign their kids up for swim lessons due to financial struggles, and they want to help prevent drownings for all kids, regardless of their financial status. They also want to serve the special needs community and show parents that they have a quality trained staff willing to work with their kids.
Julie (co-founder) as inspired when her younger brother with Autism was never put in swim lessons because her parents didn't think anyone could teach a non-verbal child who can't follow directions well. Consequently, he nearly drowned one night when he sneaked into their pool in the backyard. Although her parents jumped in and saved him in-time, it was such an eye opener that there is a real need for a special needs program in swim schools. Their goals are to teach everyone basic water safety skills that could potentially save their lives one day, particularly ones with a disability.
Jr's Swim School teach many children with cognitive and physical disabilities or delays and help them become aware of water safety. They teach the basics of water safety to beginners and continue all the way through to stroke development for advanced swimmers. They keep their staff very small to ensure families that everyone on their team is highly-trained and qualified. They work with any age group, but their specialty is working with kids aged 3-12 and have worked with 130 people within the past six months, with about 55 being disabled.  They do have liability insurance coverage through the Scuba shop.

---